When we heard this news Jonny Lewis on Triumph this year,we were like screaming!!!
What a great news this is!!!
another race day in the morning
middle of nowhere...
I found gas leak from tank this morning...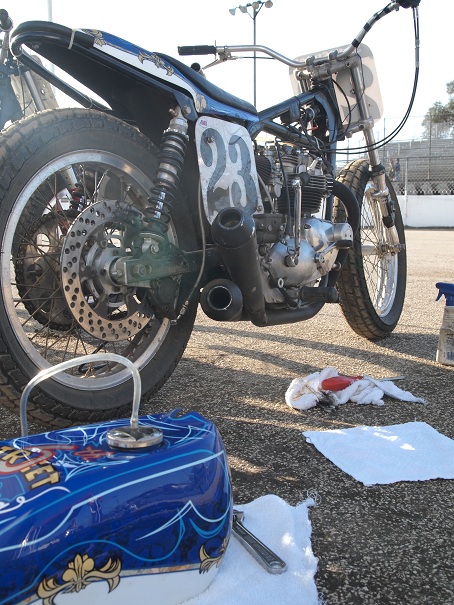 We are like 80% of time wrenching, 20% riding.
Even more!!
broken leg
Here is Jonny!!
check this out!!
Joe Kopp
This is the Triumph
I can't wait to see this bike running on track
#10
2 Triumphs will be this season
1 is this, 1 is Michael Martin
jonny took this bike for practice nd heat.
Arty
Shane n Hugh
Texas gangs
Harley sprint
beautiful
#B2 Bobby Birdsall
Goldy!
Ascot park style!!
great bike
What a great looking bike it is!!
Charlie Seals!!
80% wrenching
future racer
Hugh is on his '58Goldy
Tyler Scott
71!!
After race we went back to our motel, There were some fishes!!!
Huge boat was behind our motel.
We went restaurant called castaways restaurant.
There are some people who I just met at race track!!
sun set
Castaway's restaurant
beautiful nite
Check this bridge out!!
Bridge is up to through this weird boart
up, up, up!
like that
Click this about the detail
T-shirt, donation are available at 6th street specials.
or you can give us a E-mail or message
gosaveyourtomodachi@gmail.com
スポンサーサイト